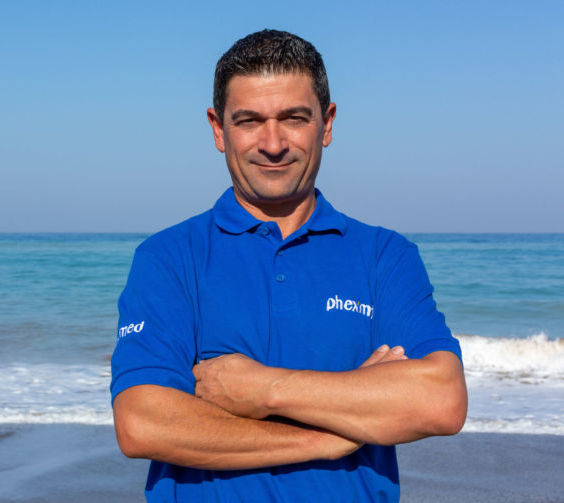 George Stylianou
Founder and General Manager of Phexmed
"Changing the lives of people who ask for your help is what makes us proud and grateful for what we offer them."
For 20 years in the field of physiotherapy and in general health and wellness has given us all the knowledge and experience to understand what patients really need in order to improve their quality of life.
Various diseases such as musculoskeletal, neurological and cardiopulmonary disease are a constant challenge for us that motivates us daily and enhances our passion for continuously creating and upgrading our treatment plans by making them more effective and speeding up the recovery time of patients.
Preventive exercises, Disease Management and rehabilitation are the answer to these challenges and PHEXMED can only do it with your help.